Window Installation Hauppauge NY
High-quality replacement windows and expert installation in Hauppauge!
We Proudly Serve The Greater Hauppauge And The Surrounding Areas
We take pride in serving Hauppauge NY and the surrounding locations. Our accommodating hours and quick response time have made us highly recommended in the following areas:
Bay Shore NY

Lake Ronkonkoma NY

Deer Park NY

Other popular locations in Long Island
About Hauppauge Window Installation
Welcome to Hauppauge Window Installation! As a locally owned company, we are proud to be embedded in the Hauppauge community. Here, we understand the importance of maintaining a warm and welcoming home environment. Our team is passionate about providing high-quality window solutions that enhance not just your home but your overall living experience. We believe in the transformative power of great windows – from enhancing your home's curb appeal to improving energy efficiency and much more.
Why Choose Our Window Replacement & Door Installation Company?
Choosing a window replacement company can be daunting. Our dedicated team strives to simplify this process and provide a seamless experience from your initial consultation through to project completion. We are proud of our track record in customer satisfaction and maintaining excellent work standards. At Hauppauge Window Installation, we deliver top-notch services, meeting the needs of our clients in a timely manner at reasonable prices. Whether you require new windows, sliding glass door installation, or entry door services, our team ensures high quality materials, and service at all times.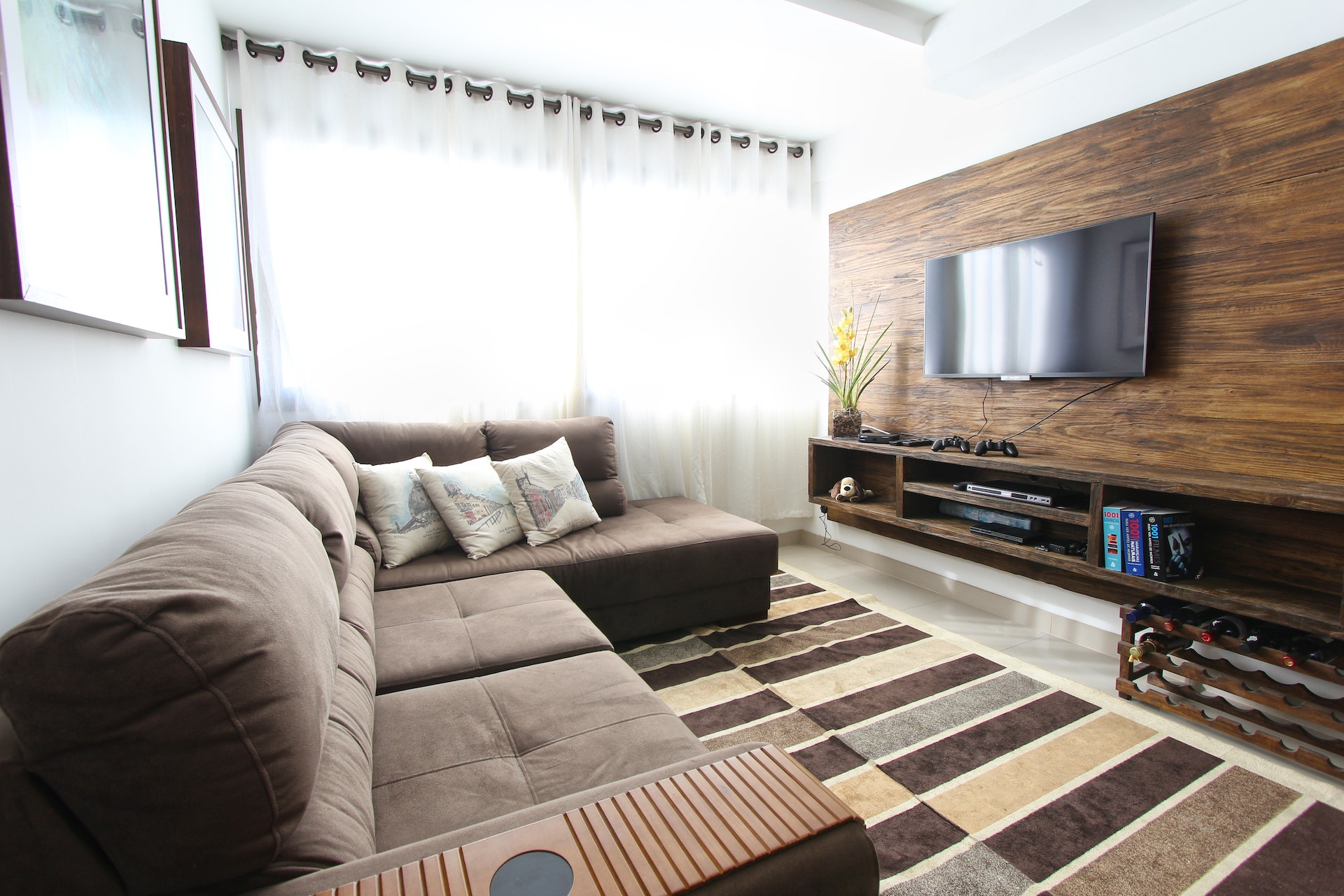 The Benefits of Installing New Windows With Hauppauge Window Installation
Installing new windows goes beyond improving your home's aesthetics. It's about enhancing your home's comfort, functionality, and efficiency.
Hauppauge's Trusted Window Partnerships & Recognitions
Navigating the maze of window options for your Hauppauge window installation project can be daunting. But, when you partner with a company that holds valuable certifications and collaborations with renowned brands, your confidence is naturally elevated. Your investments deserve the best, and we're here to deliver that excellence right at your doorstep in Hauppauge, NY.
Andersen Excellence: Premium Hauppauge Windows
When it comes to window installation in Hauppauge, NY, Andersen Windows remains a top choice. Their long-standing reputation for producing durable and stylish windows is undeniable. By collaborating with Andersen Windows, our Hauppauge window installation service ensures that your residential windows or commercial spaces radiate elegance and functionality. Let our local Hauppauge window installation pros guide you through the best Andersen options available for your specific needs.
Pella Magic: Tailored Windows for Hauppauge's Finest
Trust in Pella Windows means entrusting in top-notch quality. Our association with Pella is a testament to our commitment to offering only the best replacement windows for our clients in Hauppauge, NY. Whether it's a residential window installation or a more extensive commercial project, Pella and our window installation Hauppauge service come together to amplify the aesthetics and performance of your space.
Marvin Mastery: Hauppauge's Window Craftsmanship
Marvin Windows is synonymous with craftsmanship. Through our collaboration with them, we bring the epitome of window artistry to your Hauppauge window installation project. Our Hauppauge window installation team is well-versed in tailoring Marvin's offerings to match your unique requirements, ensuring your spaces shine in New York's architectural landscape.
Jeld-Wen Joys: Crafting Vistas in Hauppauge
Partnering with Jeld-Wen Windows, our window installation Hauppauge service promises innovation and style in every pane. Whether you're considering window replacements or a fresh installation, our union with Jeld-Wen ensures that your Hauppauge replacement window resonates with quality and character.
Simonton Splendor: Elevate Your Hauppauge Spaces
Simonton Windows brings a blend of tradition and modernity to the table. By integrating their offerings into our Hauppauge window installation service, we guarantee windows that are both visually appealing and functionally robust. Experience the Simonton difference with our window installation Hauppauge team.
Endorsement by Hauppauge's Window & Door Association (WDMA)
Being recognized by Hauppauge's WDMA isn't just a badge; it's a mark of our commitment. It testifies our prowess in window installation and door replacement. As we stay aligned with the best practices recommended by the WDMA, you can rest assured that your window installation Hauppauge project is in expert hands.
Rated High with Hauppauge's National Fenestration Council (NFRC)
Our accreditation with the NFRC in Hauppauge signifies our dedication to quality window installation. This stamp of approval assures you that our Hauppauge window installation service meets the highest standards in energy efficiency and performance.
Hauppauge's BBB Seal of Trust
Our BBB Accreditation in Hauppauge stands as a testament to our consistent business ethics and customer satisfaction focus. Entrusting your Hauppauge window installation project to us means partnering with a company that values your trust and always aims for excellence.
Expertise Backed by Hauppauge's NARI Certification
Our NARI Certification in Hauppauge fortifies our position as the go-to window company in New York. Our window installation Hauppauge local pros are consistently trained to uphold the rigorous standards set by NARI, ensuring that your windows stand the test of time.
Tailored Window Choices for Hauppauge Homes and Businesses
Vinyl Windows: Your Efficient Choice in Hauppauge
Vinyl windows, known for their cost-effectiveness and energy efficiency, are a fantastic choice for your Hauppauge window installation project. Made from high-quality materials, our vinyl windows resist UV rays and heat transfer, ensuring a comfortable indoor environment. Trust our window installation Hauppauge team to provide a flawless finish that beautifies and protects your space.
Hauppauge's Classic Wooden Windows Elegance
Wood windows exude a timeless charm, adding warmth and character to any home or business. Our local Hauppauge window installation pros are skilled in fitting these classic windows, ensuring longevity and durability. With our expertise, you get premium wood windows that seamlessly blend aesthetics and function.
Sturdy Aluminum Windows for Hauppauge Establishments
For homeowners and establishment owners seeking durability and a modern touch, aluminum windows are the go-to. These windows resist corrosion, offer great strength, and require minimal maintenance. Rely on our Hauppauge window installation service for precision and expert craftsmanship, ensuring windows that stand the test of time.
Fiberglass Windows: The Perfect Blend of Strength and Beauty in Hauppauge
Combining the best of both worlds, fiberglass windows are robust and attractive. They resist warping, rotting, and rusting, making them a worthy long-term investment. Our window installation Hauppauge team prides itself on providing top-notch installation, ensuring these windows deliver on their promise of durability and elegance.
Composite Windows: Hauppauge's Contemporary Choice
Opt for composite windows, and you're choosing a modern, durable, and energy-efficient option. Our Hauppauge window installation service includes precise fitting of these high-performance windows, ensuring optimal thermal insulation and a sleek appearance.
Secure Your Hauppauge Space with Steel Windows
Steel windows are synonymous with security and resilience. Opt for these when you need superior protection without compromising on aesthetics. With our window installation Hauppauge service, these windows aren't just functional; they become an architectural highlight.
Clad-Wood Windows: The Best of Both Worlds in Hauppauge
Marrying the beauty of wood with the strength of metal cladding, clad-wood windows offer a unique and functional window solution. Let our Hauppauge window installation pros introduce you to this innovative option, combining elegance with unmatched durability.
Laminated Windows: Safety and Clarity in Hauppauge
For those prioritizing safety without sacrificing clarity, laminated windows are the answer. These windows are specially designed to withstand impacts, making them an excellent choice for both residential and commercial spaces. Our expert window installation Hauppauge project ensures you get the safety you desire without compromising on aesthetics.
Embrace Energy Efficiency with Low-E Glass Windows in Hauppauge
Low-E glass windows reflect heat while allowing light to pass, making them a top choice for energy-conscious property owners in Hauppauge, New York. With our skilled window installation team, enjoy windows that reduce your energy bills while illuminating your space beautifully.
More Than Installation: Our Comprehensive Window Services in Hauppauge
Swift and Reliable Hauppauge Window Repairs
Windows can sometimes face the brunt of nature or accidents. Our Hauppauge window installation service isn't just about fitting new windows; we're also experts in repairing them. Trust our team to restore the safety and beauty of your windows promptly.
24/7 Window Emergencies? Hauppauge's Got You Covered!
Emergencies don't stick to business hours. For those unexpected window crises, our window installation Hauppauge team is on standby. Whether it's a shattered window or an installation gone wrong, we're here for you.
Keep Your Windows Prime with Hauppauge Maintenance
Regular maintenance is key to long-lasting windows. From checking seals to ensuring smooth operation, our window installation Hauppauge local pros offer comprehensive maintenance services to keep your windows in peak condition.
Enhance Your Privacy with Hauppauge Window Tinting
Window tinting isn't just about aesthetics; it's about privacy and protection. Our Hauppauge window installation pros can help you select and install the perfect tint, enhancing comfort and security in your home or business.
Weatherproofing: The Shield Your Hauppauge Windows Need
Protect your property from the whims of New York's weather. Our window installation Hauppauge service includes expert weatherproofing solutions, ensuring your windows stand resilient against rain, snow, and wind.
Dive into Savings with Hauppauge Energy Efficiency Audits
Understanding where energy is lost can save you a significant amount on bills. Our window installation Hauppauge team offers energy efficiency audits, pinpointing areas of improvement and suggesting optimal solutions.
Boost Security with Hauppauge Window Film Installation
A subtle yet effective security measure, security films deter break-ins and protect against shattering. Trust our Hauppauge window installation pros to enhance your window's resilience discreetly.
Upgrade with Hauppauge Window Hardware Solutions
From handles to locks, the right hardware can elevate the functionality and appearance of your windows. Our window installation Hauppauge team can guide you through the plethora of options, ensuring a seamless blend of form and function.
Hauppauge's Haven for Custom Window Solutions
Every property is unique, and sometimes off-the-shelf windows just won't do. For those special requirements, our Hauppauge window installation service is ready to craft custom solutions tailored to your needs.
Silence the World with Hauppauge Soundproofing Services
Noise can be a major disruptor, especially in bustling areas of New York. With our window installation Hauppauge service, introduce soundproofing solutions that let peace reign within your walls.
Fresh Air Minus the Pests with Hauppauge Screen Window Solutions
Enjoy the breeze without the bugs. Our window installation Hauppauge team offers a range of screen solutions, ensuring you can keep your windows open without any unwelcome guests.
Block Harmful Rays with UV Protection Window Installation in Hauppauge
Protect your interiors from fading and your skin from harmful UV rays. Our Hauppauge window installation pros provide UV protection solutions that shield without darkening your spaces.
Restore Elegance with Window Sash Services in Hauppauge
A malfunctioning window sash can hamper the functionality and appearance of your windows. Turn to our window installation Hauppauge service for expert sash repairs and replacements, ensuring smooth operation and aesthetic appeal.
Frequently Asked Questions About Hauppauge Window Installation & Window Replacement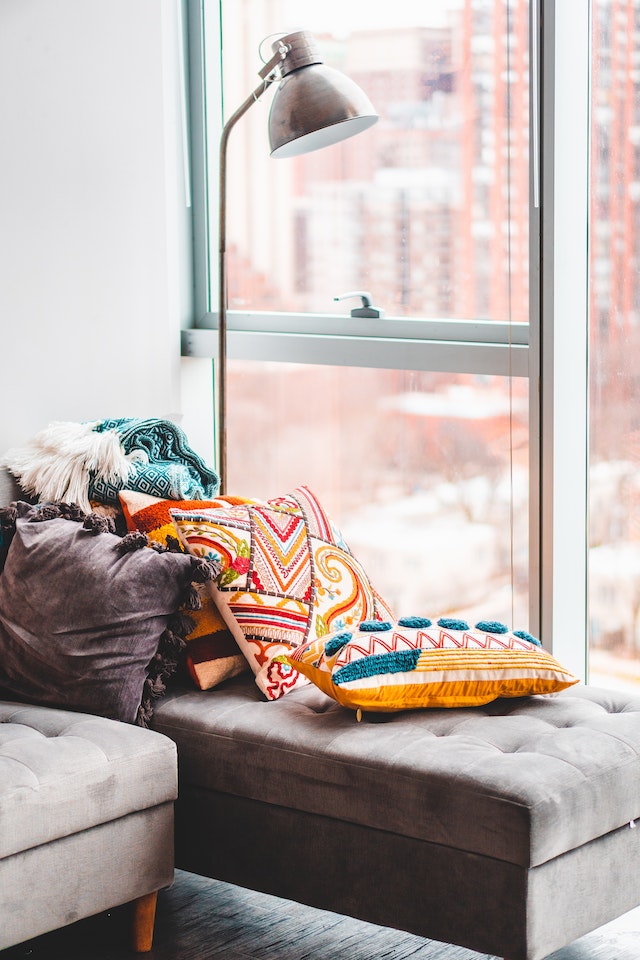 As a reputable window and door installation company in Hauppauge NY, we believe in helping our customers make informed decisions. Here are some of the industry best practices for the frequently asked questions about window replacement.
Nothing speaks to the quality of great company and our work better than the testimonials from our happy clients. Here are a few reviews from both our residential and commercial customers.
"I cannot recommend Hauppauge Window Installation highly enough. We had our entire house fitted with new windows, and the difference is remarkable. The process was smooth from start to finish. The team was professional, timely, and paid great attention to detail. Our home looks absolutely beautiful, and we've noticed a significant drop in our energy bills. A big thank you to the team for such an excellent job!"
"The team from Hauppauge Window Installation just finished installing a new sliding glass door and a couple of windows in our home, and I couldn't be happier. They made the whole process straightforward and stress-free. They arrived on time, worked efficiently, and left the place clean. I'm delighted with the quality of the work and the reasonable price. Highly recommended!"
"As a business owner, I appreciate working with professionals who value my time and deliver on their promises. That's exactly what I got with Hauppauge Window Installation. They handled our office's window replacement project with utmost professionalism and efficiency. They offered a free consultation, gave an accurate estimate, and completed my request within the promised timeline. The result is a more energy-efficient and visually appealing workspace. Excellent service!"
"Choosing Hauppauge Window Installation for our restaurant's window and door installation project was the best decision. They understood our needs, made excellent recommendations, and worked around our business hours to minimize disruption. The new windows and front door have truly transformed our space, making it brighter and more inviting. Their service is top-notch and the team is great to work with."
Are you ready to transform your home or business with top-quality windows and doors? Contact Hauppauge Window Installation today! Our team is ready to assist you with your home improvement or replacement project. Our goal is to deliver superior window installation services that exceed your expectations. 
Contact us today for your free consultation!