Bay Windows in Hauppauge NY
High-Quality Bay Window Replacement
Gazing out expansive windows invites the outdoors in and makes interior spaces feel more open and airy. Large bay windows, with their unique angles and abundance of natural light, create cozy nooks perfect for reading or relaxing. Their ample views and sunlight also make plants thrive. The custom options allow matching any home's style.
The energy efficiency keeps utility bills affordable even during the hottest and coldest months. Thermal seals and layered glass protect from drafts and noise. Consider convenience features like tilting mechanisms for easy cleaning access. Screens keep insects outside while letting fresh air circulate.
Knowing exact window measurements ensures a precise custom fit for flawless functionality and aesthetic. Properly installed, these windows blend seamlessly into any home. The framed transparency adds beauty and value.
Proper care protects the glass, seals, and framework to ensure lasting performance. Basic upkeep involves cleaning the glass, checking and replacing worn parts if needed, and reapplying seals over time. Prevent damage by avoiding harsh cleaners and abrasive pads. Handle glass and moving parts gently.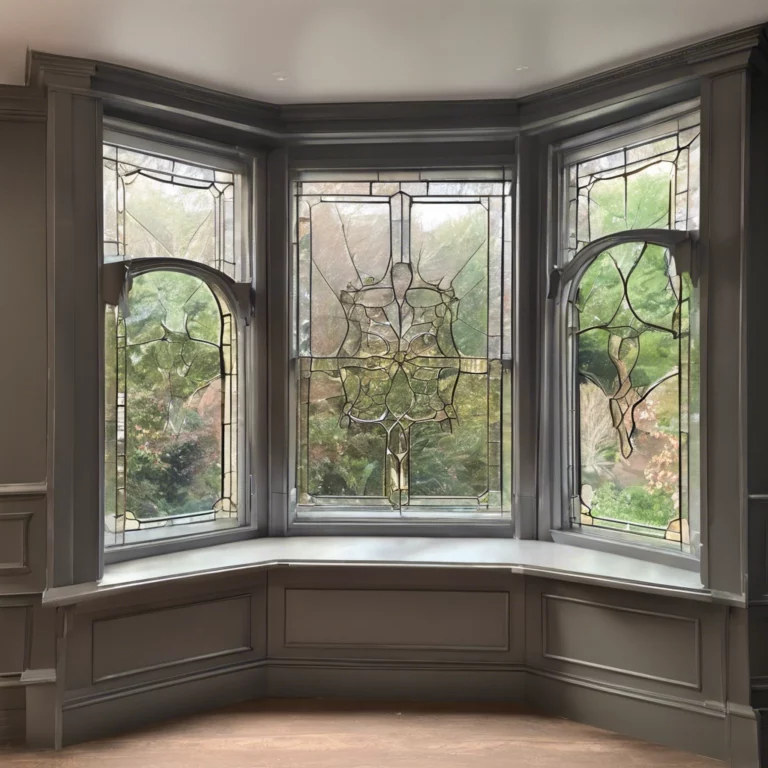 A World of Options: The Various Styles of Bay Windows
Bay windows are not just architectural elements; they are a statement of style and functionality. At Hauppauge Window Installation, we understand the importance of matching the right bay window style to your home's aesthetic and your personal preferences. Let's explore the different styles we offer:
Double-hung bay windows are a classic choice, popular for their versatility and timeless appeal. These windows feature two sashes that move up and down, providing excellent ventilation and ease of cleaning. Ideal for traditional and contemporary homes alike, they add charm and character while being highly functional.

Picture bay windows are designed for those who wish to capture panoramic views and allow natural light to flood their rooms. These fixed windows do not open but offer expansive glass areas for an unbroken view of the outdoors. They are ideal for homes with scenic surroundings, where the view is the focal point.
For those who prefer a modern touch, casement bay windows are an excellent choice. These windows are hinged on the side and open outward, allowing for full ventilation and unobstructed views. They are perfect for modern homes, providing a sleek, clean look with the practicality of easy operation.
Slider bay windows, known for their horizontal operation, are a contemporary and space-saving option. These windows slide on a track, making them ideal for areas where space is a premium. They offer a modern, minimalist aesthetic and are particularly well-suited for mid-century modern and contemporary homes.
 At Hauppauge Window Installation, we offer a wide range of color options, from classic whites and tans to bold blacks and custom shades. With our expertise and commitment to quality, we can help you make the perfect choice for your Hauppauge home, enhancing its beauty and value.
Reach out to us today for a FREE Estimate!