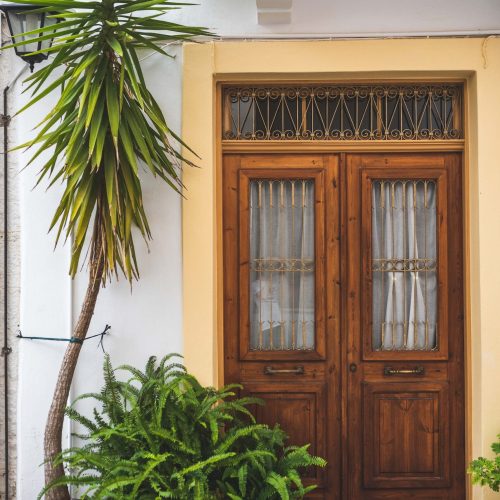 Experience the elegance and durability that comes with our patio doors, expertly crafted to enhance your Hauppauge home. Our doors stand out with their sleek design and energy-efficient features, seamlessly blending aesthetics with functionality. They are not just doors; they're gateways to your outdoor haven, providing a panoramic view of your backyard or garden.
Our patio doors offer several benefits. Firstly, they allow natural light to flood your space, creating a warm, inviting atmosphere. Secondly, they're built for ease of use, gliding smoothly for effortless operation. Lastly, security is paramount in our design, with robust locking mechanisms ensuring peace of mind.
Regarding size and dimensions, our patio doors are customized to fit your specific needs. Whether you have a wide or narrow opening, our team ensures a perfect fit, enhancing your home's architectural integrity. The doors are designed to maximize space and provide unobstructed views.
Maintaining the pristine condition of your patio doors is straightforward. Regular cleaning with mild soap and water keeps them looking new. Avoid harsh chemicals that can damage the finish. For the tracks, occasional vacuuming prevents debris buildup, ensuring smooth operation.
Exploring the Diversity of Patio Door Types
At Hauppauge Window Installation, we don't just offer products; we offer choices that define spaces. Understanding the different types of patio doors available is key to selecting the right one for your home. Let's delve into the variety of patio door types we offer, each designed to complement your home's unique style and functionality needs.
Unlocking the Potential of Patio Doors: A Comprehensive Guide by Hauppauge Window Installation
At Hauppauge Window Installation, we understand that the material of your patio door is not just a choice; it's a statement about your home's personality and your lifestyle. With an array of materials available, each offering unique benefits, choosing the right one can significantly impact your home's aesthetics, energy efficiency, and security. In this comprehensive guide, we will explore the various patio door materials to help you make an informed decision.
Ready to Transform Your Space? Connect with Hauppauge Window Installation Today!
Are you inspired to elevate your home with the perfect patio door? At Hauppauge Window Installation, we're ready to turn your dream into reality. Whether you desire the elegance of French doors, the practicality of sliding doors, or the uniqueness of custom designs, our expert team is here to guide you every step of the way. 
Contact us today to start your journey towards a more beautiful and functional home.