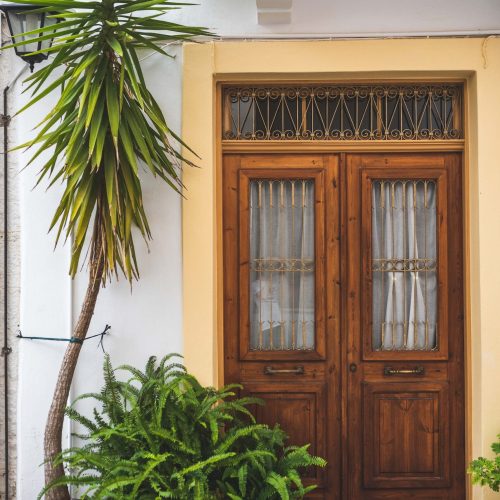 Unveiling the charm and robust security of our entry doors, our team in Hauppauge, NY, presents an exceptional range of designs. Each door is crafted with an emphasis on aesthetic appeal, seamlessly blending with various architectural styles. The resilience of materials used ensures longevity, making them a splendid addition to any home.
Homeowners in Hauppauge can expect numerous benefits from our entry doors. Enhanced security features provide peace of mind, while the energy-efficient design contributes to lower utility bills. Additionally, our doors offer excellent noise reduction, creating a serene and quiet indoor environment.
In terms of size and dimensions, our range caters to diverse requirements. Whether you have a standard doorway or need a customized solution, our team can accommodate your specific needs. This versatility ensures a perfect fit for your home, enhancing its overall appearance and functionality.
Maintaining these doors is straightforward and hassle-free. Regular cleaning with mild soap and water will keep them looking new. Avoid using harsh chemicals or abrasive materials, which can damage the finish. With proper care, these doors will continue to enhance your home's curb appeal for years.
Customizing Your Entryway: The Expert Guide by Hauppauge Window Installation
At Hauppauge Window Installation, located in the heart of Hauppauge, NY, we recognize the significance of an entry door. It's more than just a transition from outside to inside; it's a centerpiece of your home's facade, a reflection of your personal style, and a shield for your safety. In this detailed article, we explore the diverse world of custom entry doors, covering a range of materials, styles, and design options to help you choose the ideal entryway for your home.
The Foundation of Your Entry Door: Selecting the Right Material
Style for Every Home: Finding Your Perfect Aesthetic
At Hauppauge Window Installation, our dedication to craftsmanship, style, and security is steadfast. We believe the right entry door can significantly enhance the aesthetics and functionality of your home. With our extensive selection of materials, styles, colors, and bespoke options, we're committed to helping you find the door that reflects your unique taste and fulfills your specific needs. Allow us to transform your entrance into an inviting gateway that resonates with your home's character.
Interested in discovering the perfect entry door for your home in Hauppauge, NY? Contact Hauppauge Window Installation today to begin your journey toward a custom-crafted entryway. Our team of experts is ready to assist you every step of the way.